Relentless Bootcamp - Summer Session
I'm happy to announce that I will be leading the 6am MWF 6-week boot camp at Lamar Middle School for the summer session starting May 21st!   For those of you interested in getting in great shape for summer or kick starting your fitness routine with a more hands-on training experience this is a great option!   Details below: 6 WK BOOT CAMP CHALLENGE Relentless Boot Camp Challenge is a...
Second Quarter
This past Monday marked my 26th birthday so I have officially embarked on my second quarter of life.  Overall, I am extremely happy with where my life has taken me and I look to the future with high hopes. In light of this new beginning, I have decided to add a few fun goals to my current list for my 26th year -  1) Run Pike's Peak Half Marathon with Elliot this August and finish in under...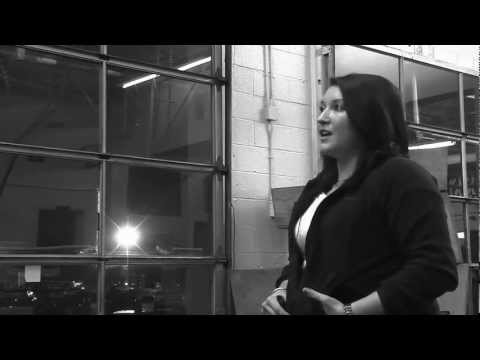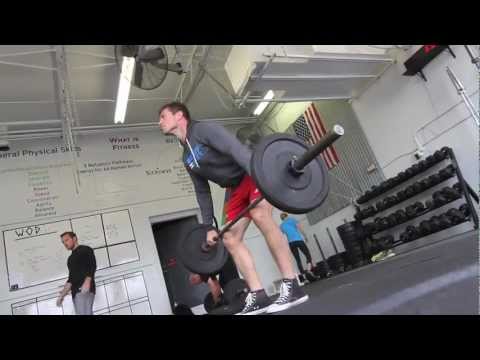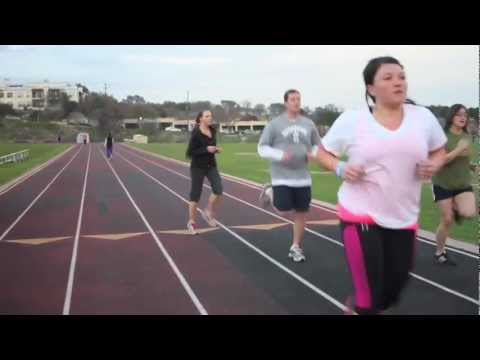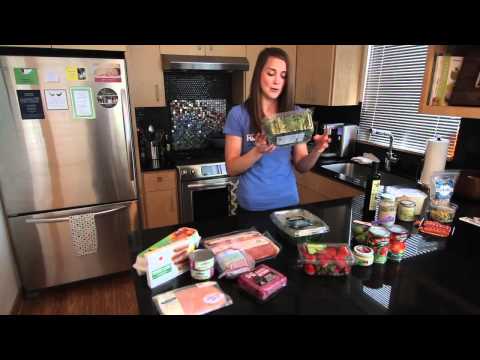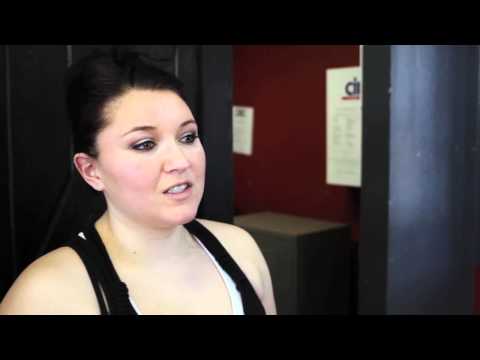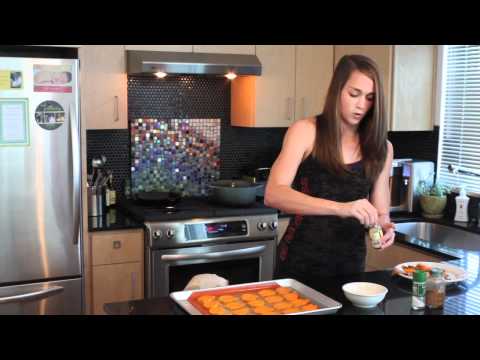 Relentless Featured Athletes - Meet Lori
Every year, CrossFit Central and Relentless Athletic Training recognize a select few of our amazing clients that have truly lived the code and seen amazing results for it.  This year, we chose 5 outstanding Relentless Athletes to highlight for their incredible success in 2011.   Lori's story is my personal favorite this year because she has truly shown how large of an impact proper...
Watch
elliotschrock: fetch
Clean Eats
Since October of 2009 I have leaned towards a mostly paleo diet.  This, as many of you know, consists of meat, vegetables, fruits, nuts and seeds.  Very simple, clean way of eating that is easily incorporated into mine and Elliot's lifestyles. However, since our wedding in September, we both have been on a bit of a nutritional free for all.  Not in the sense of fast food and cupcakes (even...
Watch
elliotschrock: rainy day
Relentless Featured Athletes - Meet Tiffany
Every year, CrossFit Central and Relentless Athletic Training recognize a select few of our amazing clients that have truly lived the code and seen amazing results for it.  This year, we chose 5 outstanding Relentless Athletes to highlight for their incredible success in 2011.   I had the pleasure of meeting our first featured athlete, Tiffany, while assisting Heather's corporate wellness...
One Recipe, Two Meals
As I've previously stated, I love spending time in the kitchen, but following recipes has never been my strong suit.  And with Elliot and I embarking on a Whole30 this January, at day 2 I've already spent quite a few hours at the stove.  I like meals that are simple, require few ingredients, but definitely pack flavor.  Last night I made a dinner that was easily transformed into this...
12 Days of Christmas
I can't resist a good holiday themed work out. I put my classes through this little number last week, and took it on myself on Saturday at Ramsey Park with Elliot. The work out should be performed just like the song. Cycle through the movements starting at day one, and work your way up to day 12. Day 1 you will do one bear complex, day 2 you will do 2 deck squats and 1 bear complex all...
Relentless Training Lab
Every Friday, Relentless Training Systems will be posting a work out video as part of the Relentless Training Lab series.  Need a weekend work out?  Check out www.relentlessbootcamp.com tomorrow for an outside of the box work out that's sure to challenge any fitness level.
RAW
9.10.11
In the past two months my life has seen substantial change.  I've been out of the country for the first time, family dynamics have shifted, my work schedule has been altered a half dozen times, but most importantly, while I kept my monogram, I became Lindsay Erin Schrock.  On September 10th I married my best friend and became a part of yet another amazing, loving family.  The wedding was...
Relentless at Work - Corporate Wellness with an...
One of the major contributors to America's rising obesity rate is the onset of a highly sedentary lifestyle, driven in large part by demanding corporate jobs.  The average American sits at a desk for 8-10 hours a day, and with equally demanding home lives, there is little time for health and exercise to take priority.   This combination is causing the downfall of our healthcare industry -...
Daily Reassurance
May today there be peace within. May you trust that you are exactly where you are meant to be. May you not forget the infinite possibilities that are born of faith in yourself and others. May you use the gifts that you have received and pass on the love that has been given to you. May you be content with yourself just the way you are. -Anonymous
Recipes and Rushipes
If there is one complaint I hear over and over about the paleo/real food lifestyle, it is the amount of cooking involved.  Whether it be the time spent over a stove, the weekly grocery bill or simply the dislike of cooking in general.  Add in the complexity of most cook books these days, measuring out everything down to the salt and pepper, and the simple act of cooking dinner can turn into a two...
Home Office Perks
The dress code - Lulu (and at a discount!), bare feet encouraged The digs - well, take a look  The break room - vending machines with processed junk?  Nope, downstairs kitchen stocked with delicious, real food. This is the life.  No Chanel suits or corner offices on the 20th floor for me. (However, my desk does face a large window overlooking Torchy's, beats the view of the capitol any...
9-5 No More
I apologize for the month long hiatus - but since you've heard from me, I put in my two weeks notice with the boss man, my last day wrapping up last Wednesday.  I spent Thursday-Sunday filming South Central Regionals with SicFit, Monday recovering, Tuesday organizing my home office (post coming shortly) - and now today I get to enjoy.  I can honestly say that being back in control of my time...
Making Lists and Labeling Bins
"You know why else he's gonna be ok? Because somewhere out there is a little girl who's making lists and labeling bins…and he's gonna find her."  The above quote, for those who don't recognize it, is from Modern Family.  Phil is reassuring his neurotic wife Claire that their below average son will turn out just fine because he will find an organized...
Just Move, Just Sweat
In 2009 I "found CrossFit".  I'd like to tell you some great story about stumbling upon a video of "Nasty Girls", or having been referred by a friend who had amazing, life-changing results.  However, my story goes something like this - I had just moved into a condo a few blocks from CrossFit Central, and while out for a scouting-the-neighborhood drive on a dreary...
Here we go...
The time is 8:45am, and I have been up for 4 hrs. Every Tuesday/Thursday, I assist a 5:30am boot camp at Deep Eddy, which means my alarm goes off at a painfully early 4:45am. And every other Tuesday, I pull a long day at the office, wrapping up at 7pm. Which means today I'm not working the 9-5, I'm working the 5-7. Ever since graduating college, I've been on someone...